What does the National Curriculum look like?
DFE:
English, Maths and Science will be the building blocks

Curriculum + High quality teaching = High standards and good progress

Greater rigour in mathematics with a greater emphasis on arithmetic

In science, there is a stronger focus on the emphasis of scientific knowledge and language

English programmes of study will place greater emphasis on the written and spoken word

ICT out - Computing in

Food in DT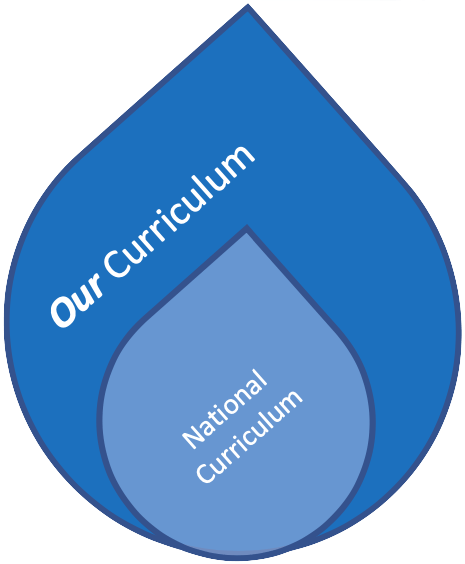 What does our curriculum look like?
English and Maths are to be given the highest priority

Science & Foundations subjects should teach essential knowledge with relevance and develop interest.

We strive to provide a rich curriculum that engages ALL children in bespoke memorable learning experiences by offering

Creativity

Aspiration and Ambition for ALL

A nurturing community that broadens life experiences

Outdoor learning opportunities that provide enjoyment, challenge and adventure and promote positive health and well-being

Our curriculum will develop children that

Grow in confidence and initiate their own learning and realise their own skills

Explore and become adaptable

Show resilience and persistence

Work as a team, develop problem solving, anticipation and decision making

By doing this they will develop an

"I Can" attitude.
Burfitts Road, Oakes, Huddersfield, HD3 4YL
01484 651103
office@reinwoodinfants.org