What do the children do at Handbell Ringing?

We listen to a piece of hand bell music.

We learn something about hand bells and the way they are set out on a table - bass, tenor, treble.

We also learn to ring the bell correctly and get a clear note from it.

We practice ringing simple, familiar tunes from music written on staff notation.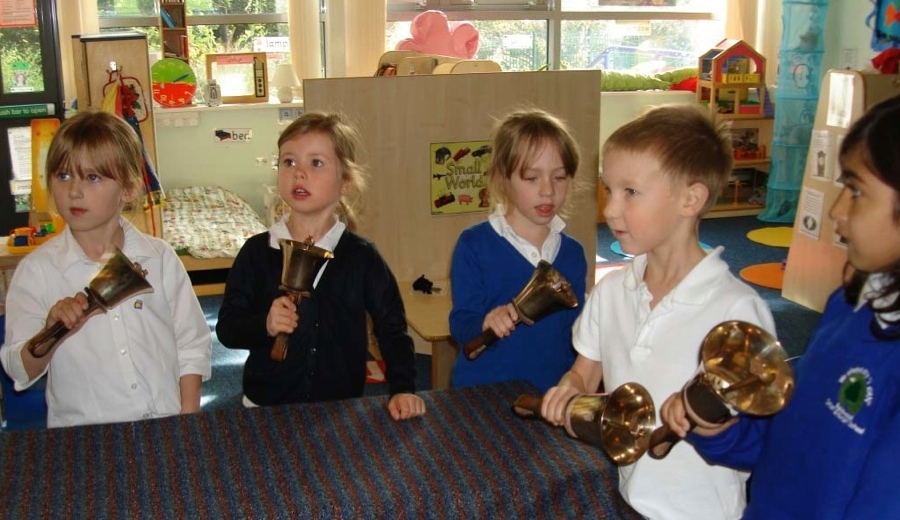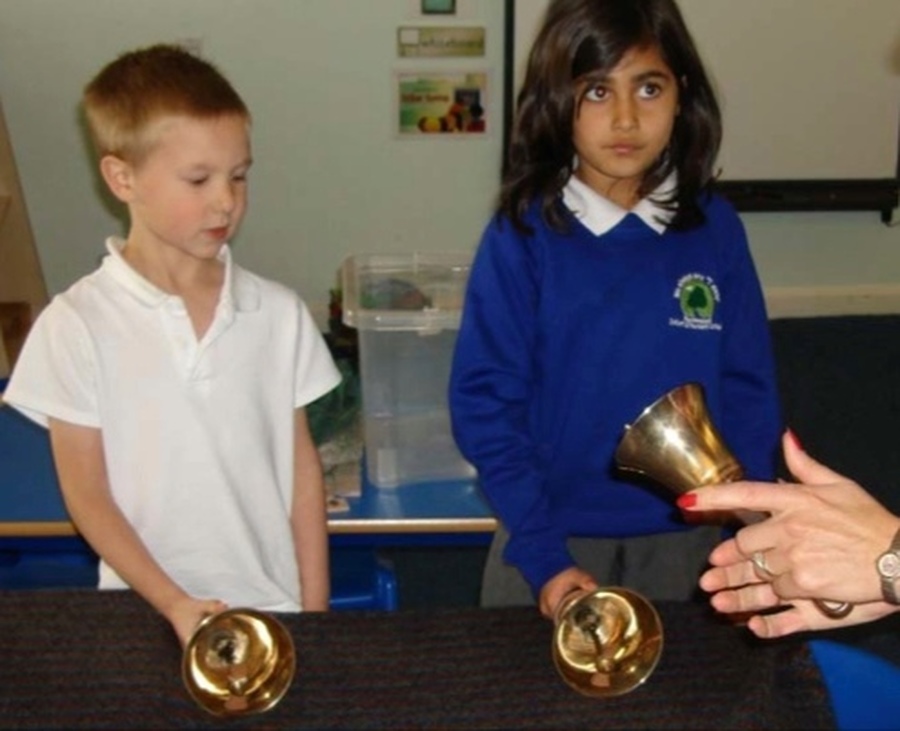 And what do we aim to teach the children?
How to ring hand bells in the 'traditional Yorkshire' way.

To be able to play familiar tunes and have fun.
What do the children think of their Handbell Ringing?

"I like it a lot because I get to learn songs. I like the sound of the bells"
"I like learning different songs. The top bit of the bell is made out of metal and the bottom is made out of leather."