What do the children do at Cycling Club?

Learn how to complete a bike check to make sure it is safe to ride.

Practise riding a two-wheeler bike either with or without stabilisers.

Try riding a bike without stabilisers.

Dress up as crossing people. Operate play 'Crossing Patrol' devices - i.e. a pelican crossing.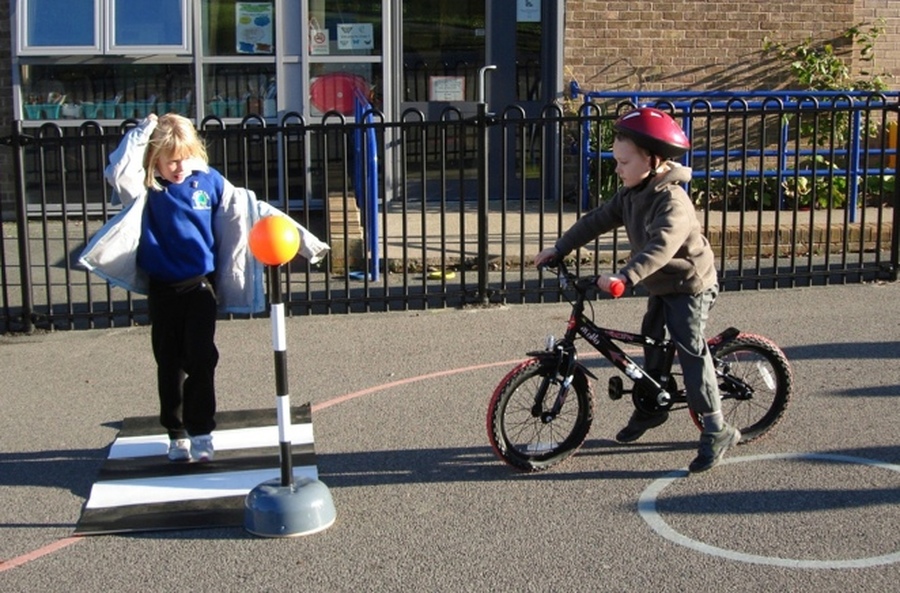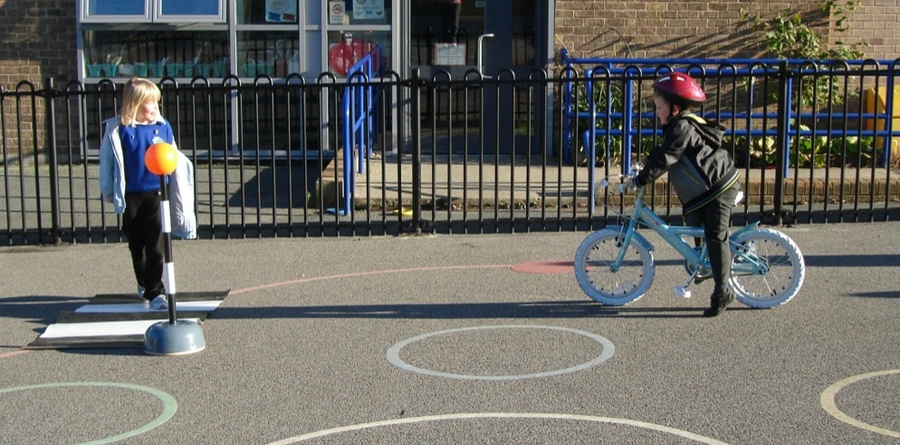 And what do we aim to teach the children?

How to stay safe whilst riding a bike.

How to check a bike to ensure it is safe to ride.

How to keep themselves safe when out and about on foot - near the road and crossing the road.
What do the children think of their Cycling Club?

"I like riding the school bike around the playground. Now I can ride my bike at home even better!"
"Mrs Edge helped me with just two wheels!"
"The first few times I used stabilisers but then I tried a two-wheeler and now I can ride that!"
"I like drawing posters about making you safe."
"I've tried a two-wheeler. It's a bit wobbly but the teachers hold onto the bike with me."