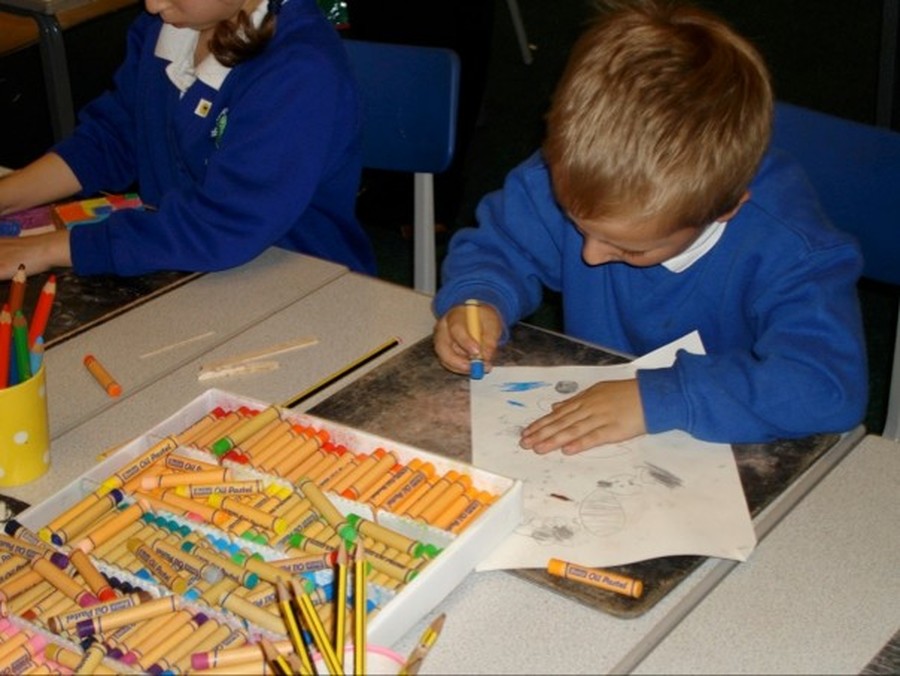 What do children do in the Exciting Art Club?
Paint pictures.
Learn about different artists.
Work in the style of:
Paul Klee

Mondrian

Van Gogh
Use different media:
Thick paint

Pastels

Charcoal

Pencils

Felt pens
What do you aim to teach the children?
Different media

That there are different styles of art

How to hold pencils and brushes

How to shade using different types of pencils

How to make patterns to help develop fine motor skills—which helps with eye/hand co-ordination and handwriting
And that everyone can do art - there is no right or wrong art!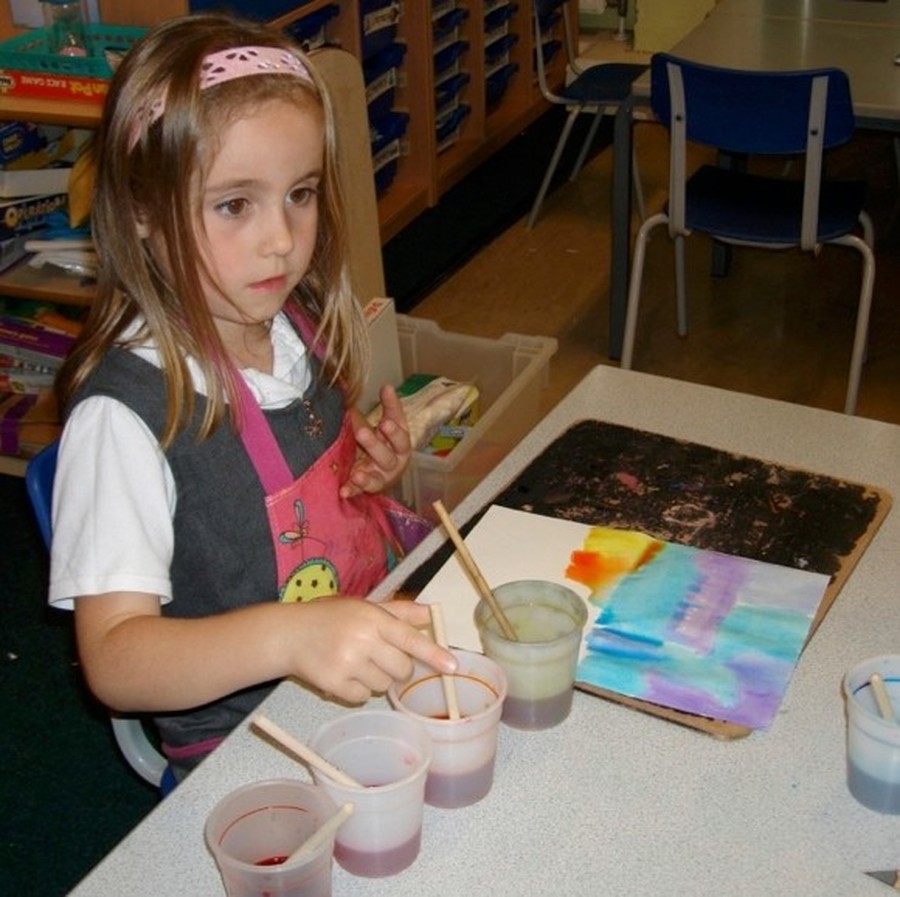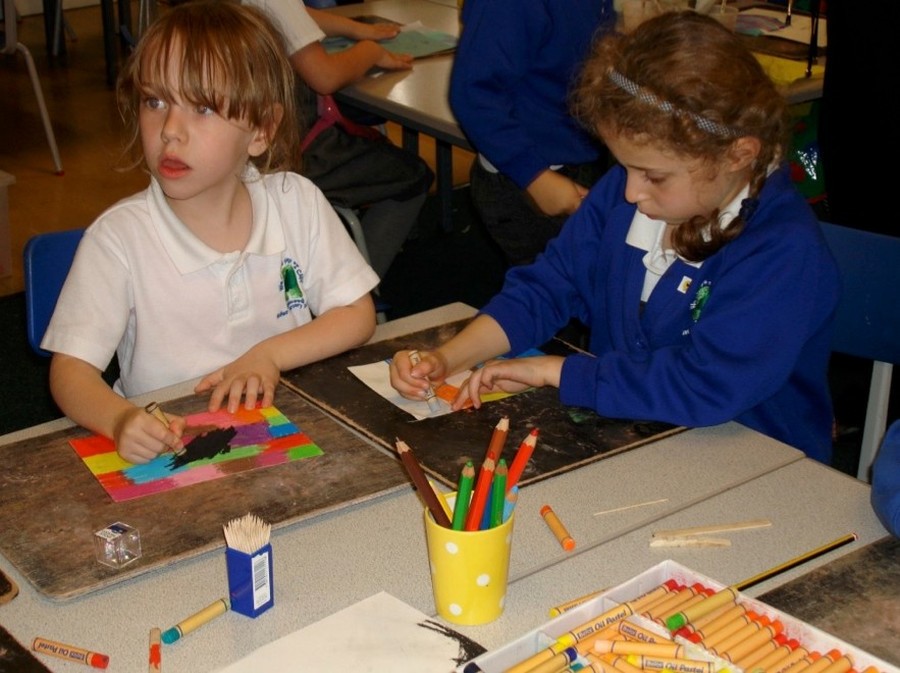 And what do the children think about their Exciting Art Club?
"We have been learning about Paul Klee. He is a famous artist."
"I like painting on canvasses."
"I like doing Mondrian. I just colour them in."