LUNCHES - School Dinners
Our school lunches are excellent and have recently won a healthy eating Gold Award for their standard. Lunchtime is 11:45 a.m. to 1:00 p.m.There is a wide choice of main course and desserts and drinks are also provided. If you would like to visit the Kirklees School Meals webpage, where you can view our current menu, click HERE.
The school kitchen is able to meet a range of dietary and ethnic requirements. Special diets can be arranged by your child's dietitian direct with the Service.
Click HERE to see the new menu (starting September 2018).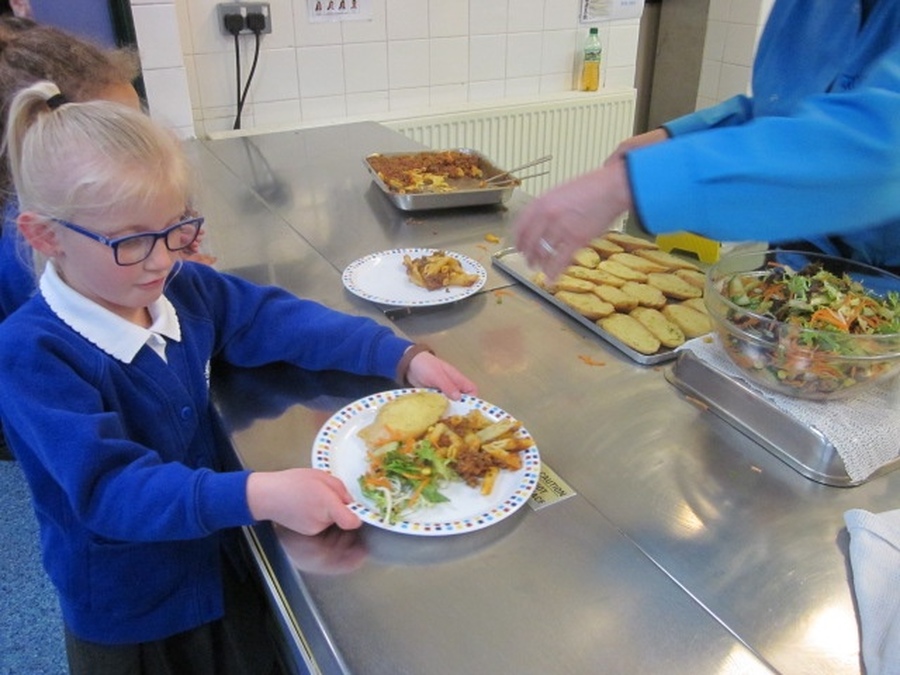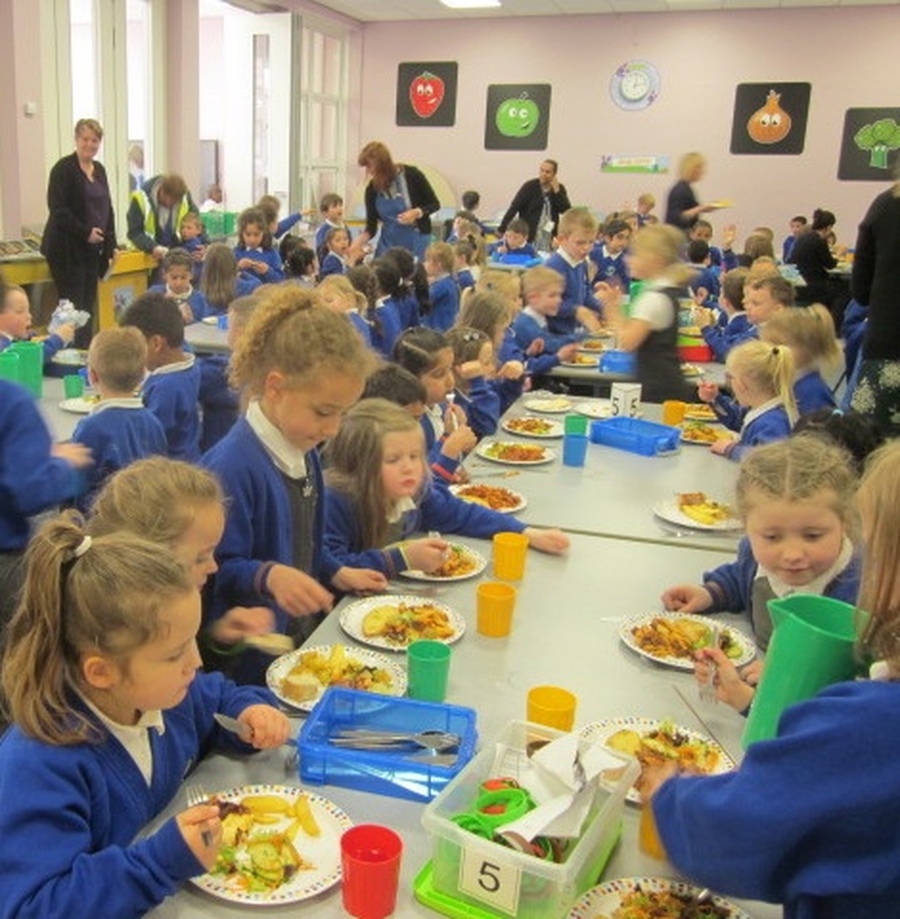 PACKED LUNCHES
The contents of a packed lunch can include sandwiches, chocolate biscuits, yogurts, fruit, a drink etc., but no sweets, bars of chocolate, cans or glass bottles of drink, nuts or food items which contain nuts.
BREAKFAST CLUB
'The Bright and Earlies Club'
A nutritious start to the beginning of the day is essential in ensuring that children are ready to learn and gain the most from their time in school. It is with this in mind that we now have a school breakfast club. The 'Bright and Earlies' club opens at 7:45 a.m. every weekday and takes place in the junior dining room. Children receive a healthy breakfast followed by a variety of games and activities. They are then delivered safely to their class by the breakfast staff.